"Duct tape is like the Force. It has a light side, a dark side, and it holds the world together."
-Oprah Winfrey
(actual quote used in yearbook)
never left
the country
UN

Events Team

&

Graal Police
"The Creature" of sodapoppin is born
​"are you sure or...?"
"oh rly wow!"
3.14159265358979323846264338327950288419716939937510582097494459230781640628620899862803482534211~
"we

burned

them, oh we burned the fuck out of them. Oh hell no.
And that was the end of

the creature.
So if you come to fucking house you're sitting on the porch and you're not coming inside!"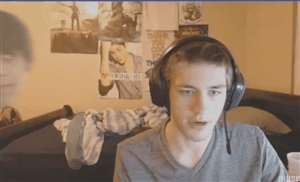 Hampstead (~19),
Durham (1),
Derry (~2),
Nashua (<1),


Manchester (6+)
Medication
Intuniv
Wellbutrin*
Vyvanse
Adderall
Strattera
Depakote
Lithium Carbonate*
Propranolol*
Abilify Maintena*
Memantine*
Have used:
Sugar*
Caffeine*
Spice (K2 Summit)+
Weed
Nicotine* (vape/pattch)
MXE
Klonopin
Hex-En
4F-MPH
4-ACO-DMT
Shrooms
LSD
Nitrous*
3-MEO-PCP
NEP
Delta 8
2-FMA
3-MMC
Nootropics
Adrafinil
Alpha GPC
Aniracetam
Ashwagandha
Bacopa
Bromantane
Centrophenoxine
Dihexa
GABA
Ginkgo Biloba
Huperzine A
5-HTP
Lithium Orotate
L-Theanine
Magnesium Threonate
Mucuna Pruriens
Oxiracetam
Noopept
Picamilon
PQQ
Pramiracetam
Pregnenolone
Pterostilbene
Rhodiola Rosea
Selegiline HCl
Sulbutiamine
Uridine
Valerian Root
Vinpocetine
Supplements
Agmatine Sulfate
Krill Oil
Lion's Mane Mushroom*
Mentat
MCT Oil*
Scullcap
Siberian Eleuthero
St. John's Wort
Yohimbine
ZMA*
Previous aliases:
a1tjm, Kiox, Thajal, Sinira, Arisae, Anyil, Atheril, Vircy, Niray, Nymira, Edara, Navina, Eclipse92, Niponum, Akamos, eXact0r, Vikage, Lodestar92, Rekture, DefyUI, NowUrz, Tycre, Vindica
​